So, I'm really sorry about the delay -- but the rules do say that the next polls will be up in approx. 3 days..... But, yes, I was distracted by the World Series and all the shiny that comes with it. Bad fan, bad, I know. There are only two polls tonight in order to finish this round -- so you better vote right. And often. I mean........ what?

For those that don't know -- the Babe Of The Year tournament is a bloody, horrible deathmatch. Really, it's just an excuse to attempt to sway people into finding the woman you love the most attractive. Or at least more attractive than Candice Michelle. And honestly, girls, don't be homophobic. It's perfectly natural to be able to gauge other girl's attractiveness -- it's evolution, baby.

The rules are simple -- vote for you're favorite girl of the year. Personally, I find "Diva of the Year" to be best-all woman in her field. Sometimes that means being the best valet that person can be (like Nattie Neidhart for her boys) or being the best wrestler a person can be (Nattie in the ring).

Other rules are the usual
wwe rules -- there are no rules ... oh wait. Nevermind that. Just don't be a total douche in the comments and we'll all be fine. This is also a good time for those of you who don't usually comment to do so -- jump on in, the water is fine!

Also, voting will end approx. THREE DAYS after a poll has opened

Results from the last round!
Melina
31 (40.8%)

Daffney
45 (59.2%)

The two screamers fought long and hard but Daff came out the winner.

Hamada / Ayako Hamada
16 (26.7%)

Katie Lea
44 (73.3%)

Katie Lea wins over my attempts to persuade you to find Hamada sexy.


Kong
11 (15.1%)

Beth
62 (84.9%)

-- This is pretty much the only matchup that I am sorry the Randomizer Machine I used fucked up so badly. Beth wins over Kong, but at least Kong made it to the second round.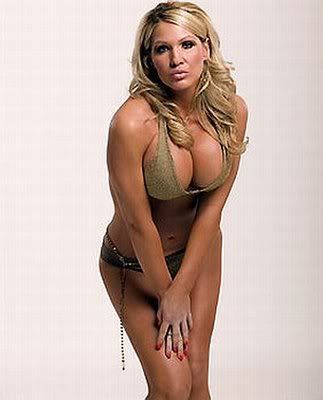 vs